Do you ever feel off or discontent but not sure why?
Do you feel inner turmoil about decisions you have to make or things you have to do?
Those icky feeling are likely there because you don't clearly know what your top values are and how to use them in your leadership and your life.
You need to take time to verify your values, those things that are important to you, so that you can use them to lead and live a full life!
Verifying your values is foundational work for leadership and more importantly,
to lead yourself first.
Why is verifying your values foundational?
If I asked you to tell me what your values, virtues, ethics, morals and beliefs are, could you?
What's more, can you say that you align your actions and thoughts with those every day? If you don't, that's often where women leaders feel a sense of inner turmoil.
The truth is:
If you are living in alignment with your values, you feel good 🙂

If you are not living in alignment with your values, you feel crappy 🥺
It's that simple. Aligning with your values is not always easy or comfortable but necessary for a happy and fulfilling life.
The problem is, most of us have never done the work to:
identify

prioritize

define and


figure out how

to live in alignment with our values!
It's time for you to verify your values.
Identifying and verifying your values is a foundational building block for living and leading with happiness and success. I suggest that after you've completed the course that you come back to it regularly to confirm and update your values.
Your life will change and so may your values.
How you define and express your values will evolve. Beyond that, each time you come back to these exercises, you will deepen your understanding of them as you see how they play out in leadership, productivity, emotional intelligence and wellness. That will provide additional clarity for you when making decisions and taking action.
This course is designed to help you, within a few hours, to verify your values!
In this course, you will:
Understand why you need to identify, define and verify your values?

Learn how to identify, define and verify your values.

Learn how to use your values in your leadership and life to help you find increased success and happiness.
Values are our internal compass
Values guide our beliefs and actions. Values tug at us, pull and push us. In that way, values motivate us.
Values give way to thoughts and beliefs and then actions.

It is the underlying value (honesty) that makes us tell the cashier (behaviour) that she missed the case of water bottles under the shopping cart.

Values dictate your behaviour.

If you value nature and the environment you'll be conscious about reusing your shopping bags.

Clarity of your values helps you make decisions.

If you value teamwork, you'll assign a project to a team rather than an individual.

Understanding your values helps you to develop relationships with others.

If you value compassion, you'll structure an employee termination in a way that allows you to express compassion during the meeting.

Knowing and honouring your values keeps you more in balance.

If you know that family is one of your top values, you'll be acutely aware when you haven't spent enough quality time with them. You'll ask yourself what you need to do to return to balancing your other commitments with your family time.

Values identification and understanding allows you to live with virtue.

Virtuous living requires that we habitually do what we know is right, morally and ethically. You have to know what's right in your mind and heart before you can act on that. Valuing security may have you take a job, that wouldn't be your top pick, however, has the remuneration that will allow you to provide the security for your family you value.
Living with your values in mind
By identifying and being aware of our core values, we can get clear on why we are feeling the way we are, how to make better decisions and how to feel more at peace at home, at work and in all we do. By getting clear on what is important to you, your values, your life will become easier.
Leading with your values in mind
If you are a leader, you know that navigating the challenges of leadership takes some work. To manage the endless choices that one has to make, leaders will find it helpful to have guideposts. An essential tools managers can use to navigate along the path towards their vision is to increase their understanding of their own values.
Let's get started!

As a high-achieving leader in a demanding and very busy role, I get frustrated trying to figure everything out. I was looking for something to lessen my frustration.
Kathy's Values Verification course help me to focus on my values and narrow down my understanding of them. By prioritizing and then bringing awareness to my values, I was able to see how they show up at work and why I was feeling frustrated. Knowing this has made me have a tool to help me sort through and make sense of that frustration. I now value my values even more.
Now, when I am frustrated, I can tangibly see where I am I'm unaligned with my values and how that leads me to not be at my best. I can now use my values to get realigned so that I can be at my best, which is something that is important to me.
I would recommend this course to other women in leadership roles. The course is just the right length. It took me a couple of hours to complete. There was just enough information, presented in an easy-to-follow flow. You will get lots of relevant examples and practical tools you can use immediately.
Carolina Dale
Ontario

I've taken too many professional development courses and webinars that are a waste of time. This training is different. Kathy's courses are very valuable. Her training is real training, with lots of teaching moments and the opportunity for deep reflection.
I would recommend Values Verification to women leaders who want to learn what their values are and how they can lead with them. Kathy's unique teaching style allowed me to discover my top values and how to use them as I supervise my team through change, challenge and daily growth.
Sharri Hamelin
Ontario
Your Instructor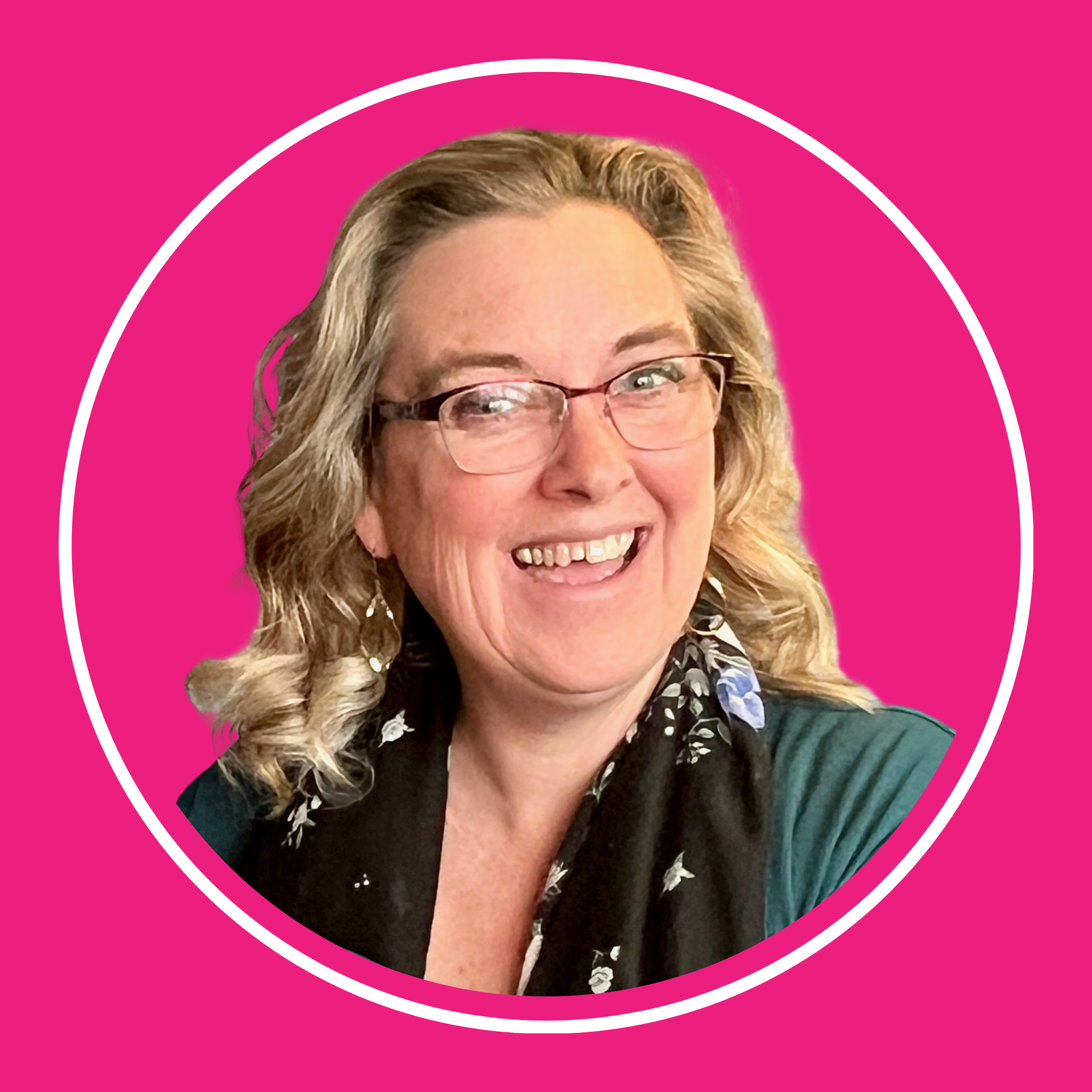 I know that most of us feel like we spend our days chasing fires and solving everyone else's problems. However, at the end of our days, we feel as though we didn't get anywhere. As an internationally certified leadership development coach, I give you the inner and outer tools to turn that around, so you can move from surviving — to thriving.
In my work, I coach individuals who want to strengthen their leadership and find balance in life. I love to mentor people as they rediscover their purpose, passion, and persistence for life while dealing with office politics, jerk bosses, and the challenges of family life. In my best-selling book Mastering Confidence: Discover Your Leadership Potential by Awakening Your Inner Guidance System, I show you how to develop your inner confidence so you can have the impact you desire in work and in life.
Course Curriculum
Pre-Test
Available in days
days after you enroll
Welcome
Available in days
days after you enroll
Lesson # 1 - Values Identification
Available in days
days after you enroll
Frequently Asked Questions
When does the course start and finish?
The course starts now and never ends! It is a completely self-paced online course - you decide when you start and when you finish.
How long do I have access to the course?
How does lifetime access sound? After enrolling, you have unlimited access to this course for as long as you like - across any and all devices you own.
What if I am unhappy with the course?
I strongly believe in this course. I know personally, it works. I also know so many other women who have made it work. That is....if you do the work! If you have done the work and can show me that worked through the exercises in the course and still are not happy with the results, I will provide you with a full refund. But, you have to do the work first! Nothing changes, unless you change. Are you ready to make some changes? If so, you won't be disappointed.
I can't pay with Visa - are there other options?
Yes! If Visa doesn't work for you, click the bright pink banner below enroll now, and you'll be directed to another page which will give you the options of PayPal, Interac Transfer and even the possibility for me to invoice your company :-)